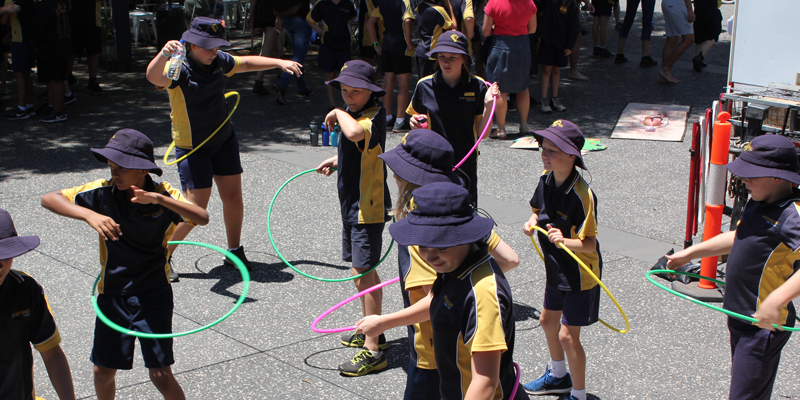 During the Regional Childhood Obesity Summit in November 2017, a range of strategies were developed by representatives from partner organisations. Healthy Communities Mid North Coast has been kept busy for a few months refining the strategies in consultation with partner agencies and finalising the Mid North Coast Childhood Obesity Regional Prevention and Management Action Plan (July 2018 – June 2023).
Healthy Communities will provide regular updates on how we are progressing against our regional Prevention and Management Action Plan. For now though, it's time to roll up our sleeves and get to work.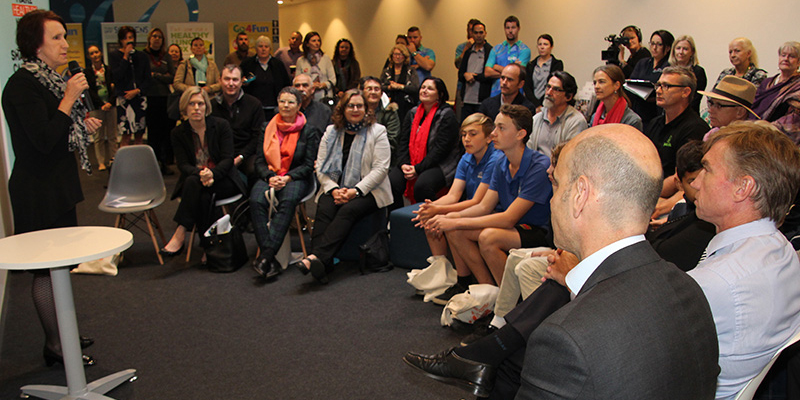 ACTION PLAN LAUNCH
The Parliamentary Secretary for Regional and Rural Health and Member for Port Macquarie Leslie Williams joined NSW Chief Health Officer Dr Kerry Chant and representatives of Healthy Communities Mid North Coast in launching the MNC Childhood Obesity Regional Action Plan on Friday 1 June at Port Macquarie Indoor Stadium.
The launch was a hive of activity with almost 80 people in attendance including 20 children, young people and their families. Local high school children from the Clontarf program participated in a Go4Fun demonstration, and toddlers won over the crowd as they participated in a demonstration by Rugby Tots.